Announcements
The MSE elections are over. Sure, this is a bit late, but that's no excuse not to be excited. Welcome the new moderators!
We should also take a moment to thank the retiring moderators Alex Becker and Willie Wong.
This was also the biggest election we've had, both in the number of candidates and the number of voters. For some comparison, look at the growth. In blue is the number of eligible voters on all of the site. In red, the number of visitors during the election phase. And in green, we have the number of voters.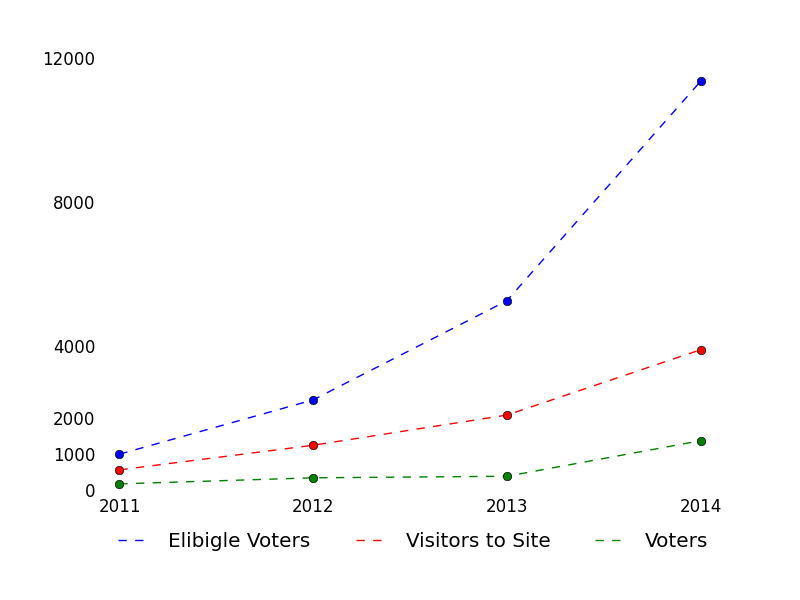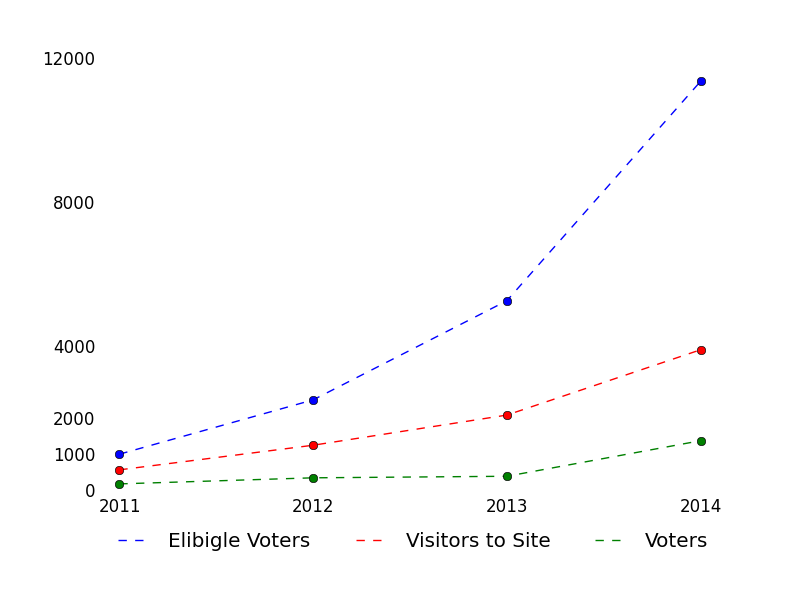 Well, from this angle, it's not as clear that the number of voters is growing. But if we look at just the voters, we see that there's really been a lot of growth!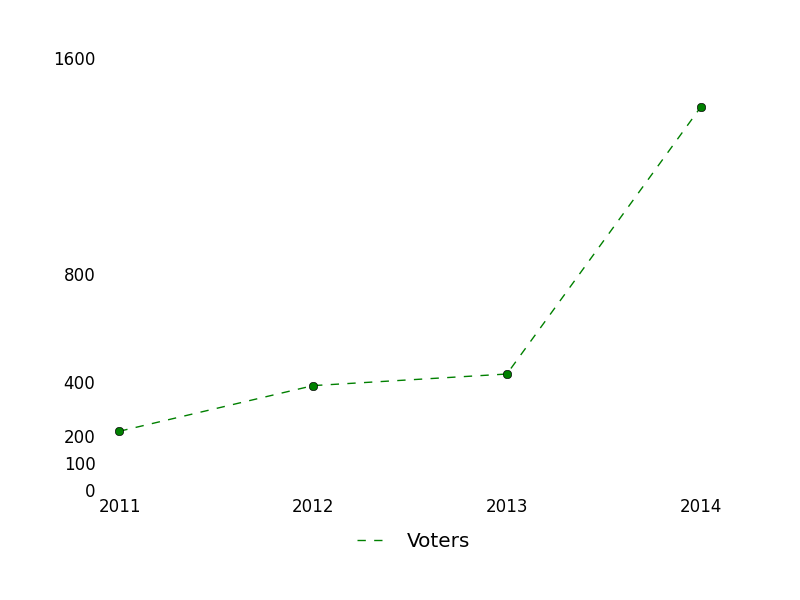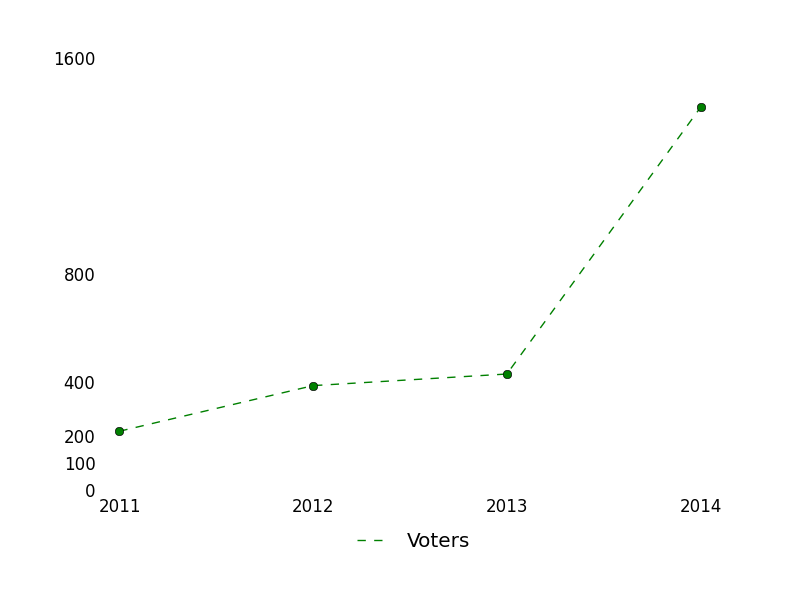 Why was there such a spike in interest? Who knows? But perhaps greater community interest is a good thing.